SWAY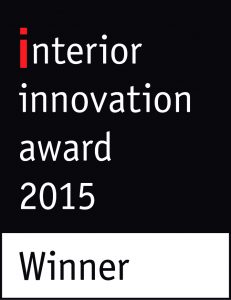 SWAY ist ein visuell leichter Schaukelsessel.
Das Stahlgestell des SWAY ist pulverbeschichtet.
Die gesamte facettierte Sitzschale ist gleichwertig gepolstert,
dadurch ist eine individuelle und vielseitige Nutzung möglich – auch zu zweit!
Durch den eigens entwickelten und patentierten
Teleskopmechanismus lässt sich der Stuhl in den
jeweiligen Endpositionen arretieren und so auch als
Sessel, Sofa bzw. Chaiselongue nutzen, ganz nach
Belieben.
Jeder SWAY ist Handmade in Germany.
Es werden ausschließlich ausgesuchte Produkte
verarbeitet – diese verleihen dem SWAY einen ganz
besonderen und einzigartigen Charme.
> SWAY Datenblatt < Download
________________________________________________
SWAY is a visually light rocking chair consisting of
a padded seat and a steel frame. The steel frame
of the SWAY is powder coated.
Uniformly upholstered across its entire seating
surface, SWAY's unique design allows for many
different seating configurations…
including seating for two!
The specially developed and patented telescopic mechanism allows the chair to be used
in a number of end positions: armchair, sofa or chaise longue… based on your mood!
Each SWAY is handmade ​​in Germany.
We only use selected products – these give SWAY
a very special and unique charm.
> SWAY Datasheet <Download

Fotos: Marc Brezing